SOLAR ENERGY -
GENERATING GREEN, POLLUTION FREE ELECTRICITY
Th photovoltaic system has been installed for 5 years and one month.
In that time, the system has generated over than total of 29 megawatt hours
of electricity and saved nineteen tonnes of Carbon Dioxide
from entering the atmosphere!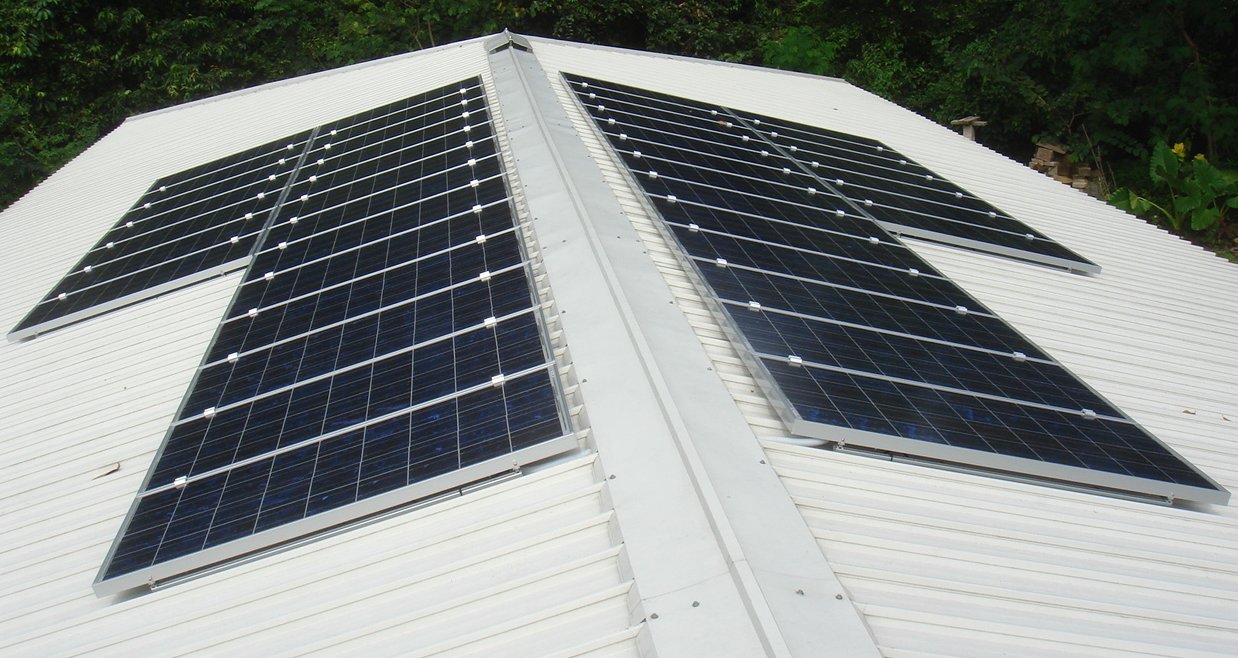 For our latest months energy generation, click on the link below
Installed in October 2007,
our photovoltaic system is now entering in its fifth year of operation.
To see details of the installation,
Page last updated 10 December 2012