In October 2007, the photovoltaic system was installed on under the SURIA 1000 programme. Partially funded by the Malaysian Government and the United Nations Development Programme (56%), with the owners of COOLTEK contributing the remaining 44%. The installation consists of forty 120Wp Mitsubishi polycrystalline photovoltaic panels covering a total area of forty square metres and producing electricity, which is fed to the Malaysian electricity distribution grid.
_____
Each panel is approximately one metre square and has a rated efficiency of 11.9%, giving a maximum output of 4.8kW.
Detailed specification, see below: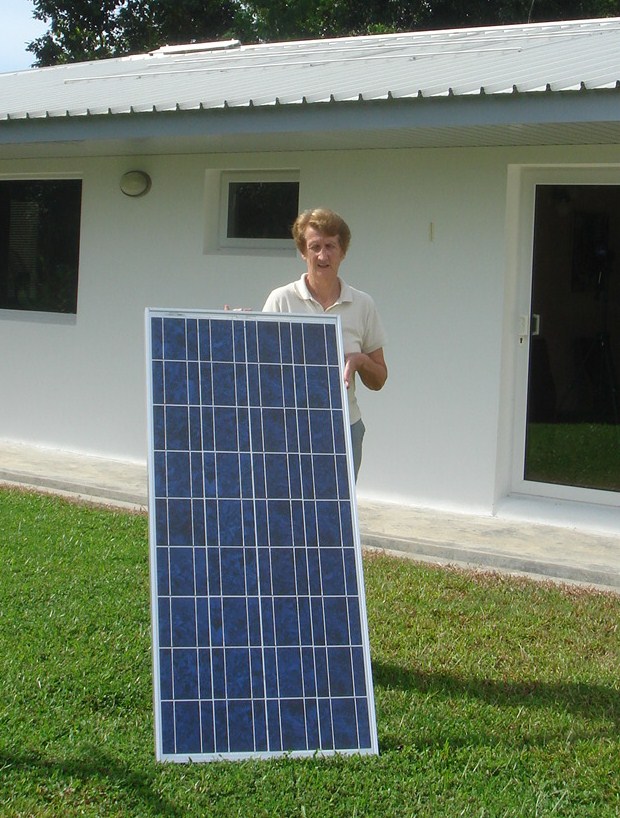 The SMA inverter used to convert the DC current generated to AC current has a 96.1% efficiency rating. The two sets of twenty panels have been wired separately, but in a ring configuration to minimise cable losses. Surge protectors on both the AC and DC sides of the inverter were fitted to reduce the risk of damage from lightning strikes.
_____
The photovoltaic system is currently providing an average of around 68% of the total electricity demand, which includes twenty-four hour air conditioning.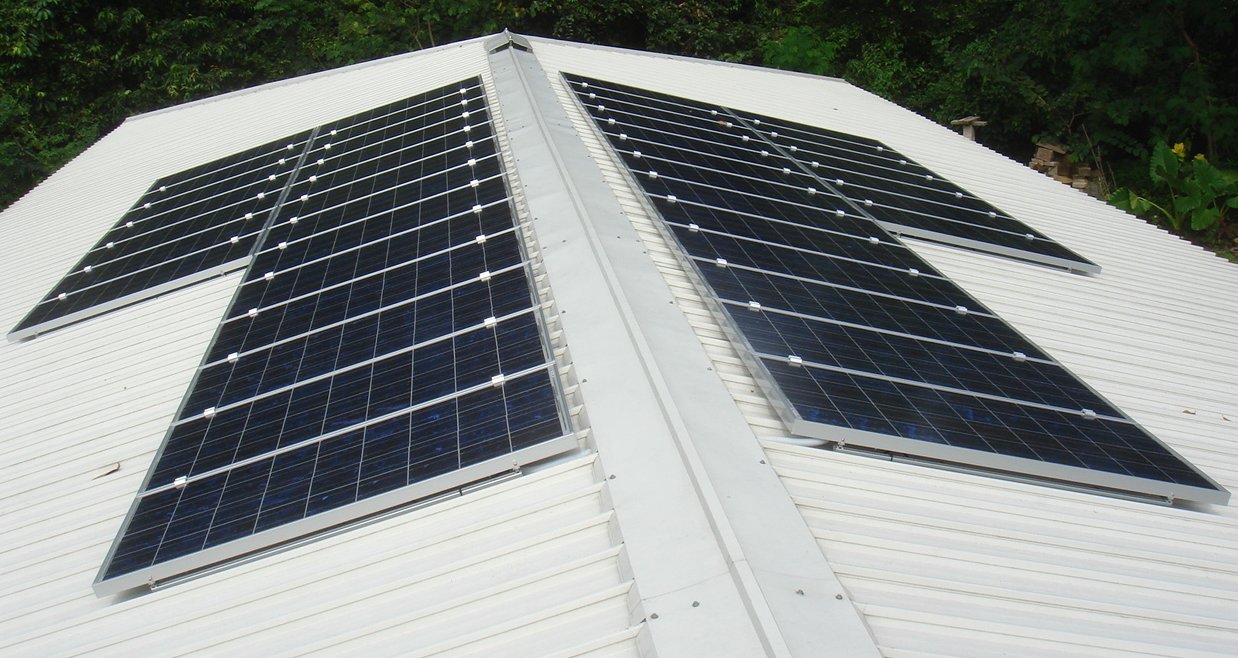 As, the main part of the house is orientated with its longest sides facing North and South, the photovoltaic panels are mounted to allow 50% of the panels to face due North and 50% to face due South. This takes advantage of the sun's tracking just two degrees north of the equator. The roof also has a very shallow 15% slope, which, as the sun at this latitude is almost directly overhead during much of the day, allows greater collection of the solar energy. The installation therefore benefits from exceptional solar collection efficiency throughout the year.
An additional feed-in meter has been installed to enable electricity generated by the installation to be recorded and discounted, while total electricity consumed by the building is still recorded using a standard meter. A wireless data logger linked to the inverter allows easy remote data collection of electricity solar generated on an hourly and daily basis.
Check out the files below for details:-